Come join us on Saturday, October 30th & November 6th from 5:00pm to 7:00pm for Live Music from River Jennings with dinner
COVID-19 UPDATE
During our shutdown, the Tellicafe used this time to not just clean and sanitize our facilities, but also renovate the interior of the restaurant. As mentioned above, we are still offering curbside pick-up for to-go orders upon request, and we will now begin serving dine-in patrons as well. We have always taken sanitization and cleanliness very serious. We continue to be vigilant sanitizing menus, food prep areas, counters, bathrooms and all other facilities regularly. Check back here for updated information as well as our Facebook Page and our Instagram Feed. For questions, or to place an order, contact us at (423) 253-2880.
During this crisis, The Tellicafe continues to serve the great people of this community. We pray for all in these trying times and stay committed to the health and safety of everyone.
---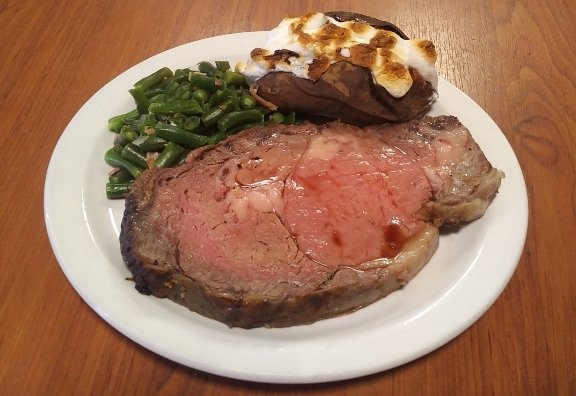 Prime Rib
Generous portion of slow roasted prime rib. Served with your choice of two sides. *Served every weekend ‐ Fri, Sat, & Sun.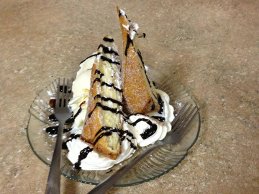 Xango
Cheesecake rolled in a puff pastry, deep fried, dusted with cinnamon sugar, served with vanilla ice cream.
All You Can Eat Fish
Southern fried Catfish lightly breaded, fried golden brown, served with fries and cole slaw.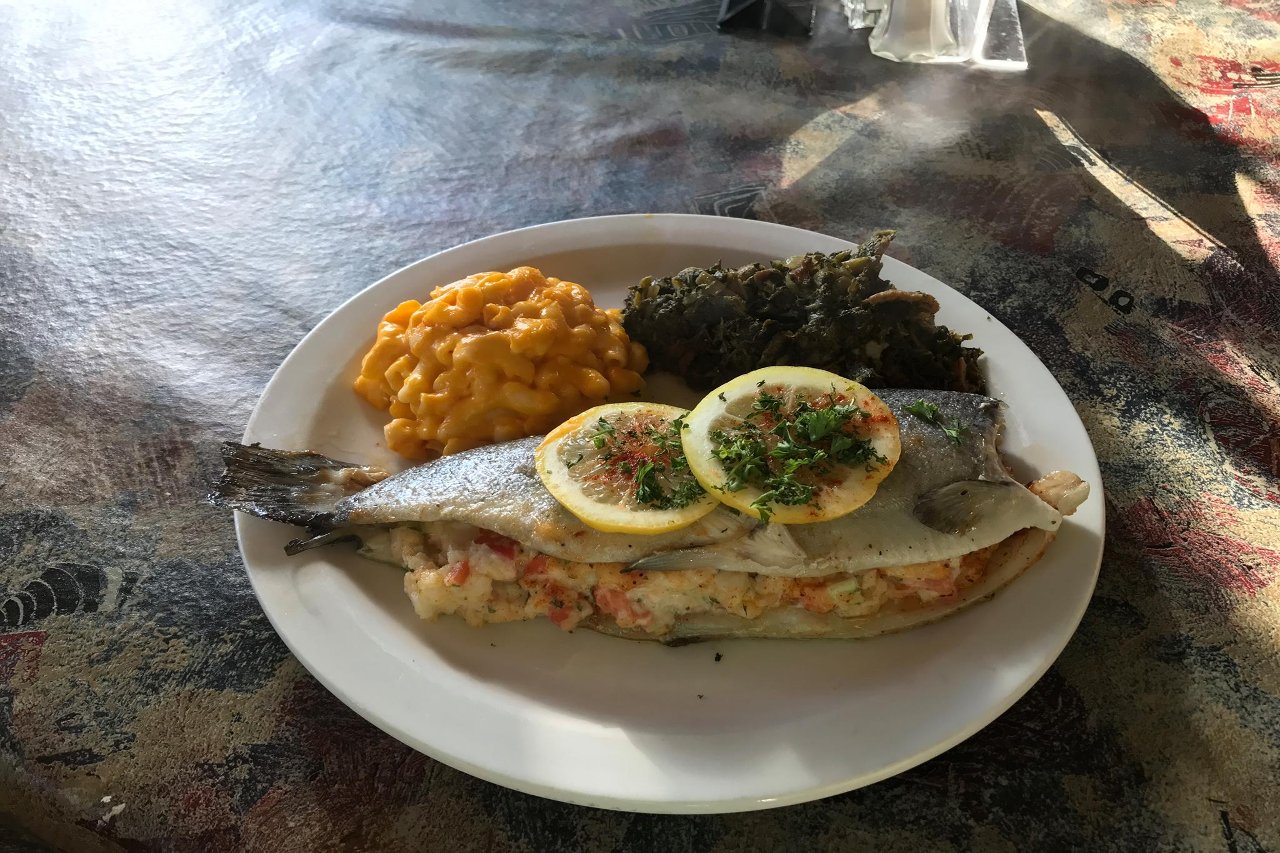 Stuffed Trout
A whole trout stuffed w/ shrimp & crab meat stuffing then baked. Served with your choice of two sides.
Had lunch here again today. As always the atmosphere, food and service was outstanding. We drive up from Cleveland,TN a couple times a month. Have never been disappointed. If you are in or near Tellico Plains you must stop in and enjoy the delicious food.

Stopped here for lunch after 100 miles on the motorcycle. Had the pork stuffed baked potato and cheese potato soup. Both were great. Super friendly staff and the price is right. Highly recommend if you are in the area. They have motorcycle parking right up front.

LOVE this restaurant! Best buffalo chicken sandwich you can eat! Homemade buffalo sauce made by the Chef himself! Rich (the owner) is ALWAYS around for comments, praise or even a complaint- which I've never had! ⭐️ ⭐️ ⭐️ ⭐️ ⭐️Five stars from me!
All You Can Eat Menu
Our All You Can Eat menu is available for lunch and dinner. All of the entrées come with a Free Dessert.
† No take out boxes
BBQ 1/4 Chicken
Southern Fried Fish
Honey Stung Fried Chicken
Fried Shrimp
---