About The Tellicafe
We have been in business for over 25 years providing exceptional food, drinks, and experiences to people from all over the world!
Convenient Location
Located at the entrance to the Cherohala Skyway...You can't miss us!
Fast Service
30 mins for lunch? Come see us... We'll have you back to work on time!
Excellent food & Drinks
23 years of exquisite food and drinks! Come see what we have to offer!
Affordable Prices
With specials starting at $4.99, we have something for everyone!
The Tellicafe
Tellicafe is the result of 25 years and three generations of one family dedicated to serving casual to gourmet meals in a friendly efficient manner.
My name is Richard Leudemann, I am the owner of this independently owned restaurant that offers very diverse menus designed by our Certified Executive Chef from the Culinary Institute of America. The staff here at Tellicafe works together and takes great pride in what we do.
In addition to the Tellicafe, I also own The Bears Den. We opened this restaurant in the summer of 2018 and are serving New York style pizza, hoagies, wings, beer and more. We also have live entertainment and other activities. If you have a chance, come check out this location too.
Get In Touch!
We would love to hear from you!
Meet Our Team
At the Tellicafe, we pride ourselves on making our guests happy by providing a truly memorable dining experience. We have been in business over 25 years, in the same location, owned by the same family. Come see what makes us special!
Welcome
I've been in the restaurant business over 40 years and I am here to make sure you have an memorable dining experience.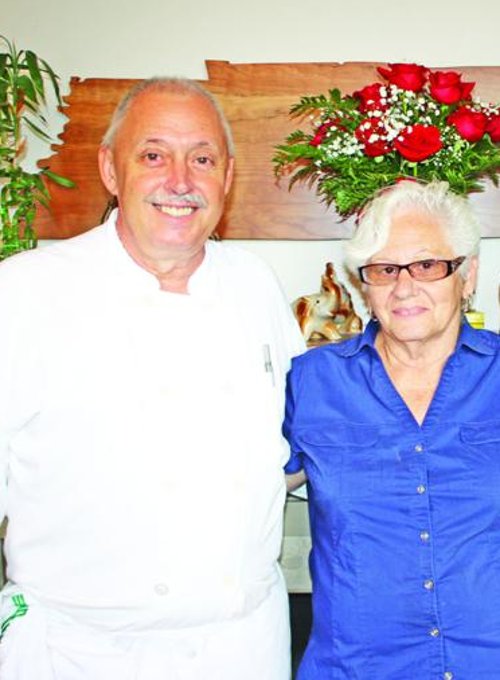 Come see us!
Gary Ervin is our Certified Executive Chef from the Culinary Institute of America ‐ Known to everyone affectionately as 'Grandma', Marion Leudemann looks after a little bit of everything.
Gary & Grandma
Executive Staff
Meet our Staff
Our wonderful team of highly trained servers. Attentive and detail oriented, they will make your visit memorable!
Front of the House
Servers
---